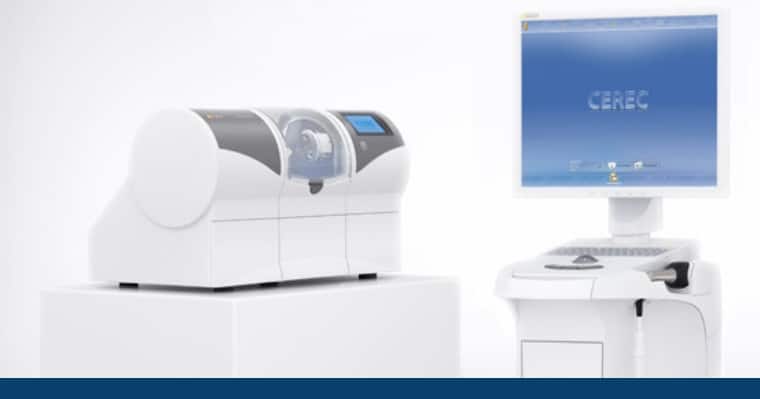 At Denti Belli Dentistry, we strive to combine excellence with the highest level of care.
To give you the best, we invest in the best.
On top of continuing her education to learn new skills and services, Dr. Michele Taylor has invested in the best dental technologies in the business.
With digital dentistry, we can provide you with the best dental care possible. You will experience treatments that are faster and more effective in the most comfortable environment, ensuring your dental fears and anxiety are put to rest.
Discover what digital dental technology we offer and how it benefits you.
Digital radiography
Digital radiography is a type of x-ray imaging that uses digital x-ray sensors to produce enhanced computer images of teeth, gums, and other oral areas.
The benefits of digital radiography include:
Revealing small hidden areas of decay between teeth or below fillings, bone infections, gum disease, developmental abnormalities, etc.
Having early detection of dental problems to save you time, money, and discomfort.
Instant viewing on any computer screen for a better diagnosis like contrasting, colorizing, sharpness, zoom, etc.
Using 50 to 80 percent less radiation than film, adhering to the ALARA principle, which promotes radiation safety.
An eco-friendly alternative to traditional x-rays, eliminating chemical processing and disposal of hazardous waste.
Electronically sending to specialists or insurance companies with compatible computer technology, often reducing wait times on treatment or reimbursements.
3D cone beam technology
Our cone beam technology (CBCT) generates 3D images of dental structures, soft tissues, nerve paths, and bone in one single scan. We use this when digital radiography isn't sufficient.
These 3D images allow us to create more precise treatment plans than ever before. This digital dental technology is exceptionally beneficial for planning orthodontic treatment, determining bone structure, and the placement of dental implants.
The benefits of CBCT include:
Imagery captures both bone and soft tissue, saving you time, number of x-rays, and exposure to radiation.
No radiation remains in your body after a scan.
The focused x-ray beam reduces radiation, creating better image quality.
You only need a single scan to produce a variety of views and angles, which provide a more complete evaluation.
CT scanning is painless, noninvasive, and precise.
Intraoral scanner
Remember getting those messy, gooey impressions?
Well, instead of that method, we use an intraoral scanner.
This technology uses a thin wand to scan your teeth and create a digital 3D impression of your teeth.
The benefits of an intraoral scanner are:
No distasteful impression material that causes some patients to gag.
Quicker processing time, reducing chair time.
More accurate impressions, creating better-fitting restorations or Invisalign® aligners.
Reduced chance of error or retakes.
Eliminating disposable plastic trays and impression material, making it eco-friendly.
Digital images are electronically stored, improving recordkeeping.
CEREC same-day restorations
When many people think of digital dentistry, they think of CEREC.
Our CEREC milling machine uses intraoral scans and 3D imagery to transform a solid block of porcelain material into a beautiful tooth restoration designed by Dr. Taylor.
The best part: This dental technology creates a brand new tooth in less than two hours!
With CEREC, you can receive a new dental restoration in one day, under the same roof at Denti Belli Dentistry.
The benefits of CEREC same-day restorations include:
No waiting or traveling to another office. You can receive a new restoration from our office in one day.
No more temporaries. Your permanent replacement is made in less than two hours.
No gooey impressions. We use an intraoral scanner to take digital impressions.
Your new tooth is custom designed by Dr. Taylor to blend with your smile seamlessly.
Zoom!® laser whitening
Sometimes improving your smile is as simple as whitening your teeth.
To ensure our patients have the safest and most effective teeth whitening option, we offer Zoom! laser whitening.
Our in-house whitening uses professional grade peroxide-based gel and the ultraviolet Zoom! light to brighten your teeth up to eight shades.
The benefits of Zoom! laser whitening includes:
Achieve maximum results in less than one hour.
Perfect option for a big upcoming event like a wedding.
Sessions are only 15-minutes long, unlike over-the-counter methods.
A fluoride gel is immediately applied afterward to minimize sensitivity.
Feel more confident with a brighter, whiter smile.
Remove deep, tough stains from eating, drinking, and aging.
SonicFill™ ultrasonic composite fillings
It's no secret; no one likes getting a filling.
That's why we invested in SonicFill™ to make your filling experience quicker and more comfortable.
Traditional fillings can require five layers to restore your tooth – that is a lot of different materials and tools going in and out of your mouth.
With SonicFill™ ultrasonic composite, our fillings only require one!
Even better, our fillings are tooth-colored! Only you and our dentist in Renton, WA will know you had restorative work done.
Here are some benefits of SonicFill™ ultrasonic composite fillings:
Most cavities are filled in a matter of seconds with SonicFill™, unlike traditional methods that require layers.
The flowability of the filling composite reaches all surfaces of the cavity.
It is non-sticky, making it easier for us to contour and polish while making it a more comfortable experience for you.
Tooth-colored composite will blend in with your surrounding teeth.
Our fillings contain zero harmful materials and are 100 percent safe.
Why we love digital dentistry
Just like we would with our friends and family, we want to give you the best possible care dentistry has to offer.
That's why we invest in the latest dental technology.
Digital dentistry allows us to offer you most procedures in-house, making dental care convenient and comfortable with the same friendly faces.
Have a question? Contact us today! We would love to answer your questions about digital dentistry and how it can benefit you.