Same-Day Dentistry
High-quality modern dental care — Faster, better, and more comfortable than ever
Receive Your Dental Restorations
in Just One Visit
Enjoy the convenience of same-day dentistry!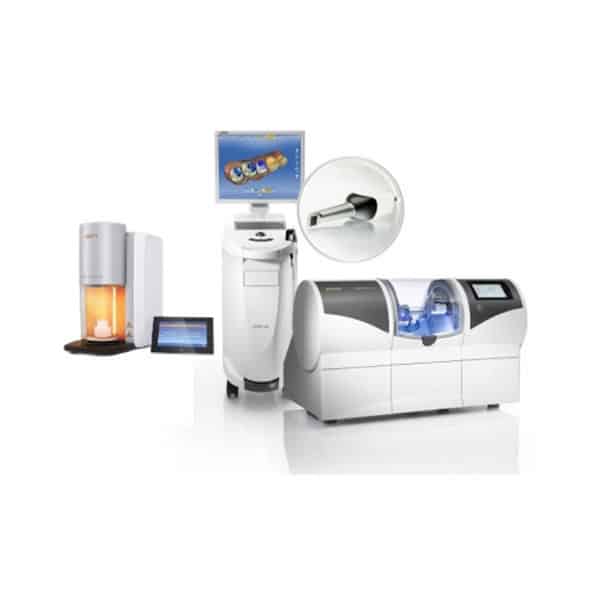 Imagine being able to receive dental restorations in one session — CEREC® makes it possible! At Denti Belli Dentistry, we're continually innovating with the best technologies in the industry.
Dr. Michele Taylor is excited to announce our latest techie-addition: the CEREC® milling machine and digital intra-oral scanner. This technology allows us to craft beautiful dental crowns and restorations in just one appointment. Now, that's same-day dentistry!
What is CRERC?
CEREC stands for "Chairside Economical Restorations Esthetic Ceramic." In other words, it uses digital scanning and 3D imaging to transform a solid block of porcelain material into a beautiful tooth restoration in less than two hours – without having to rely on a dental lab. This means:
Saves time by eliminating the second visit
Better esthetics
No temporaries
Restorations last longer
More conservative restorations and preservation of tooth structure
No need for gooey impressions
CEREC is a win-win situation! It allows your Denti Belli team to meet the highest standards all while providing you with the best treatment! Too good to be true? Schedule a consultation with Dr. Taylor today to see if CEREC is right for you.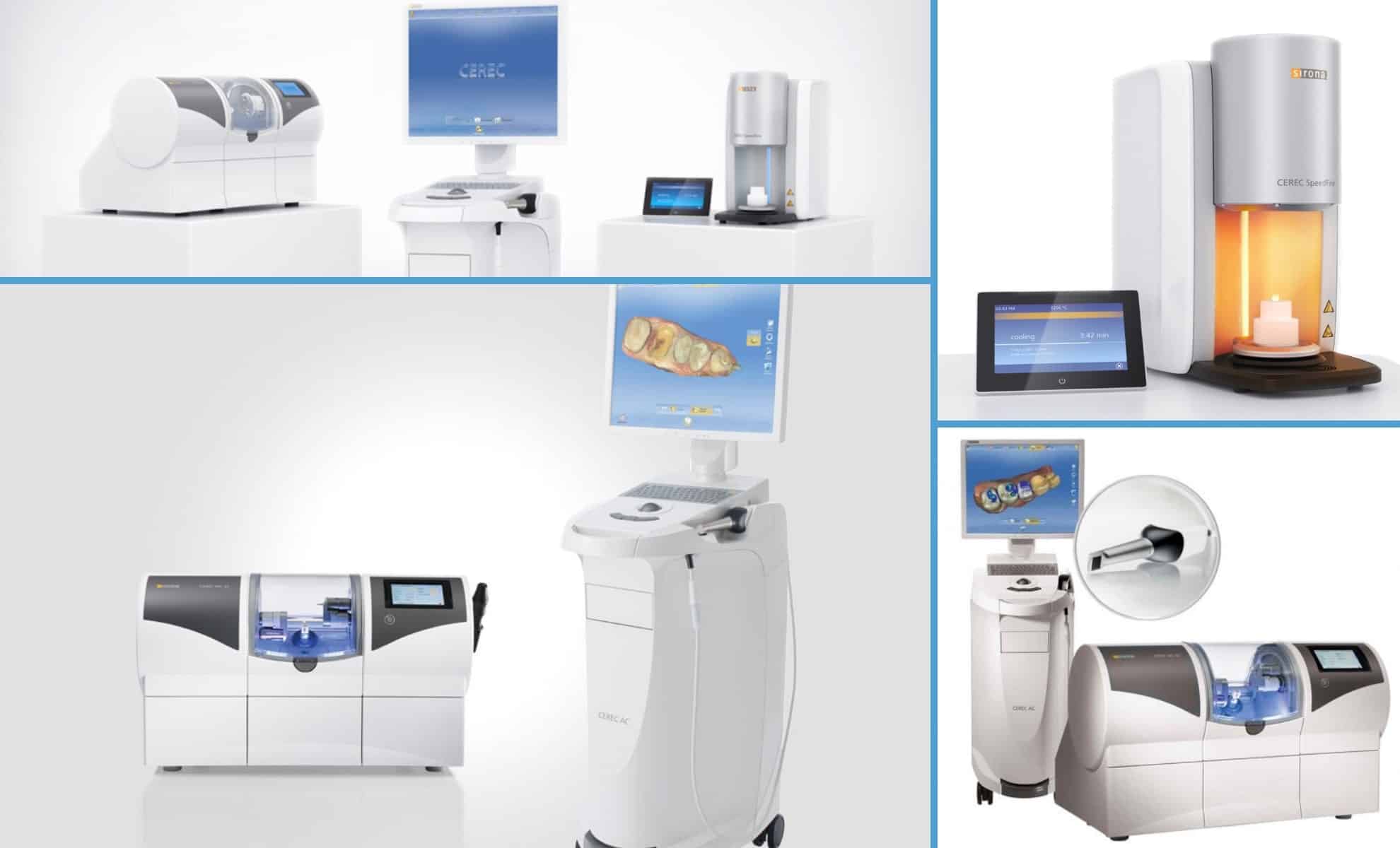 Will You Love Same-Day Dentistry?
Of course you will! Let us tell you why.
Smile Faster
When we say "same-day dentistry," we aren't kidding! CEREC allows Dr. Taylor to mill your beautiful restoration in less than two hours instead of you having to come back for multiple visits.
No More Temporaries
In the past, you would have to wear temporaries while our dental lab crafted your crown, taking weeks to complete. Not with CEREC! You'll walk out of our office with a permanent restoration – in one visit!
Digital Technology
CEREC is all digital. It can scan your broken tooth and digitally sculpt your new restoration. No longer will you have to deal with messy impressions to gain a new smile.
Custom-Designed
While you'll receive convenient, faster dentistry, you can trust our dedication to deliver high-quality, beautiful results. Every dental crown or bridge is beautifully designed to blend with your smile.
How Is Same-Day Dentistry Possible?
See how Dr. Taylor can mill your dental restoration in just one visit.
Our Process
Prepping the Tooth — Dr. Taylor will start the visit by examining and prepping your damaged tooth for digital imaging.
Taking Impressions — Using a wand, Dr. Taylor will take digital impressions of the prepared area, which are then transferred to a computer. The computer will create a 3D model of your tooth, and Dr. Taylor will use that image to craft your dental restoration.
Designing Your Smile — This is where the magic happens. You can sit in the dental chair and watch the CEREC milling machine sculpt your new restoration with a block of porcelain.
Walk Out Smiling — Once the milling is done, Dr. Taylor will polish, adjust, and place your permanent restoration. That's it! You're done! You leave our office with your new smile and the confidence that comes with it.
"The Nicest Folks in the Business!"
Dr. Taylor and her staff are top-notch. I have never had a dentist who is so good at minimizing pain or so well prepared. They are some of the nicest folks in the business too. I have never had any insurance issues and they do a great job with pre-approvals and billing.
Commonly Asked Questions About
CEREC Same-Day Dentistry
Are CEREC restorations more expensive than traditional crowns?
No. CEREC restorations are priced the same as traditional restorations.
Is the material used for CEREC restorations the same quality as the material for traditional dental restorations made in the dental labs?
The materials are the same. You should have no worries about whether your CEREC dental restorations will prove effective for years or possibly decades.
How long will I be in the dental chair?
The average time to prepare and mill your CEREC dental crown usually takes between 90 minutes to two hours. Every case is different, so time spent in the chair all depends on your dental health and how many restorations you need.
How long will my CEREC dental restoration last?
A dental crown or bridge personally designed by Dr. Taylor will last a long time. With proper at-home care and by visiting our office every six months for a dental hygiene appointment, your restoration could last 10–15 years.
Schedule Your Appointment With Denti Belli Today
We Are Fully Open for All Dental and Facial Esthetic Services!
We are following the CDC guidelines to ensure the safety of our patients, our team, and our community while also preventing the further spread of the COVID-19 virus. Request an appointment or give us a call at 425-226-2684 and discover the Denti Belli Dentistry difference.