Regular Checkups & Dental Hygiene
Keep Your Smile Healthy
It's no secret that visiting your dentist every six months is key to achieving a healthy smile. Regular dental hygiene exams and professional cleanings allow us to identify problem areas and stop periodontal disease in its earliest stages. We want your smile to last a lifetime!
However, did you know keeping up with your dental hygiene goes beyond protecting your teeth?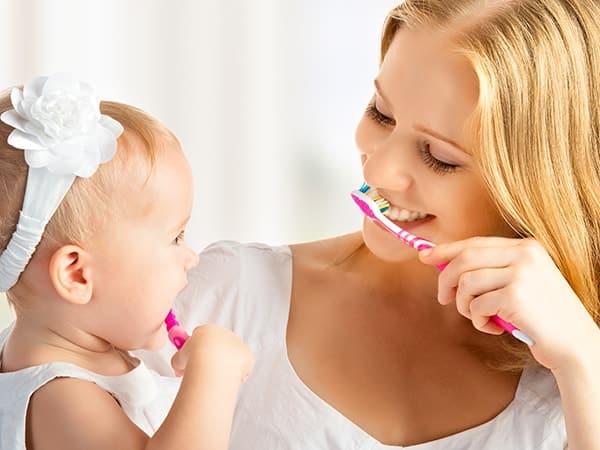 Your Mouth is the
Gateway to Your Body
It's true. Your smile's health is directly correlated to your overall health. Several chronic illnesses (heart disease, dementia, diabetes, and so many more) are linked to poor dental hygiene and oral health.
By visiting Dr. Michele Taylor consistently for your comprehensive exams and cleanings, you're setting yourself up to achieve optimal oral health.
If you are looking for a new dentist or haven't been to a dentist in a while, please give us a call at 425-226-2684 and discover keep your smile healthy.
At Denti Belli Dentistry, Your Dental Cleanings
and Exam Visits Are Far From Routine
A Thorough Exam
An in-depth comprehensive exam assesses your gum, teeth, and bone health to make sure everything is in tip-top shape.
A Gentle Cleaning
During your dental hygiene appointment, you'll always get a thorough, gentle cleaning from one of our friendly hygienists to help prevent periodontal disease and tooth decay.
At-Home Education
It wouldn't be right if we just cleaned your teeth and sent you on your way. You booked your time with us, and we use your time wisely to answer any questions you may have and teach you at-home techniques you can use on your own.
How Can You Keep Your Smile Healthy?
Keeping your smile healthy is a team effort – we cannot do it alone! Half the battle is making sure you practice consistent hygiene practices at home. Check out our advice on the proper brushing and flossing techniques.
How often should I visit the dentist?
For most people, visiting their dentist twice a year is enough.
People with minimal risk of gum disease or cavities can maintain their oral health by seeing their dentist only once a year.
If you have a high risk of dental disease, you may need more frequent visits, like every three or four months or more. Who falls into this high-risk group?
People who smoke
Pregnant women
People diagnosed with Diabetes
People currently having gum disease
People susceptible to bacterial infection due to a weakened immune response
People who frequently get cavities or build up higher levels of plaque
How many times should I brush and floss daily?
At a minimum, brush your teeth twice a day (for 2 minutes) and floss at least once a day. If you're a frequent eater, we recommend you brush and floss more than the minimum to ensure you get rid of food debris and limit your exposure to harmful bacteria.
How to properly brush your teeth
Get the most out of your brushing in these easy six steps:
Use only a small amount of toothpaste on a soft-bristled toothbrush
Tilt your toothbrush at a 45-degree angle to the gums
Brush the inner and outer surfaces with a gentle, circular motion
Brush your molars with a back-and-forth motion
Be sure to repeat steps 3 and 4 for two minutes
After those two minutes, brush your tongue to get rid of any remaining bacteria and keep your mouth fresh
How to properly floss your teeth
Become a flossing pro just by following these simple steps:
Use about 18 inches of floss and wrap both ends around your middle fingers
Pinch the floss tightly between your thumbs and forefingers and gently insert the floss between the teeth
When the floss reaches your gumline, curve the floss in a "C shape" against the side of the tooth
Gently rub the floss up and down the tooth. Repeat the process for each side of every tooth
Ready for a Dental Check-up or Cleaning?
Schedule Your Appointment with Denti Belli Dentistry Today!
We are FULLY OPEN for all your dental and facial esthetic needs, following the CDC guidelines to ensure the safety of our patients, our team, and our community while also preventing the further spread of the COVID-19 virus.
Request an appointment or give us a call at 425-226-2684 and discover the Denti Belli Dentistry difference.