Root Canal Therapy
Save your natural teeth without missing a beat
What Is Root Canal Therapy?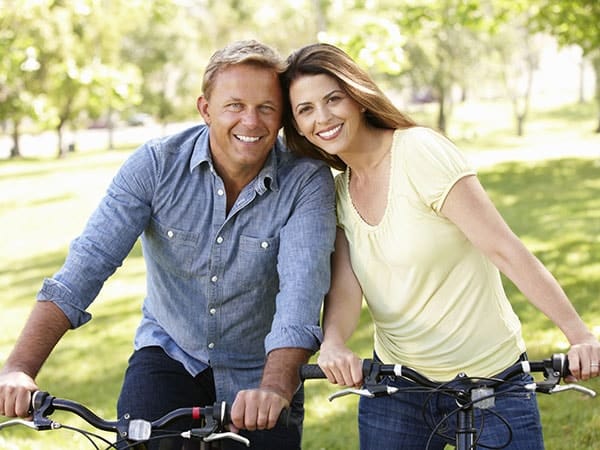 Has your dentist told you that you need a root canal? If so, you are not alone! Millions of teeth are saved each year with root canals.
Endodontic treatment, or Root Canal treatment, is often a straightforward procedure designed to relieve your tooth pain and save your smile. Patients typically need a root canal when there is inflammation or infection in and around the roots of the teeth. During the root canal process, the dental pulp (AKA nerve) is carefully removed.
The internal portion of the root is then cleaned, disinfected, and shaped. A filling is then placed to seal the space inside of the root. Eventually, a Dental Crown is required to preserve the remainder of the tooth structure and return the tooth to its normal function.
When Do You Need a Root Canal?
You may need a root canal if:
You have prolonged sensitivity to hot or cold
You experience tenderness to touch and/or chewing
There is discoloration of the tooth
Swelling is present
Drainage and/or tenderness around the bone and gum tissue is present
Sometimes, however, there are no symptoms.
Why Should You Get a Root Canal?
Saving the natural tooth with root canal treatment has many advantages:
Efficient chewing
Normal biting force and sensation
Natural appearance
Protects surrounding teeth from excessive wear and strain
Why Consider a Root Canal from Denti Belli?
It's simple: Natural teeth always triumph over artificial teeth

.
Save Your Natural Teeth
Nothing will ever beat your natural teeth. Under the gentle care of Dr. Michele Taylor, a root canal can save your natural tooth and restore its true function, giving your smile a second chance.
Be Out of Pain
When your tooth is infected, you may experience uncomfortable pain, preventing you from eating your favorite foods. A root canal relieves that pain while saving your natural tooth.
Save Time & Money
The only alternative to a root canal is tooth extraction. In turn, you may have to resort to other dental treatments, such as bridges or dental implants, to replace the missing tooth. In the long run, a root canal can save you time and money.
Denti Belli Dentistry makes root canal therapy a comfortable experience.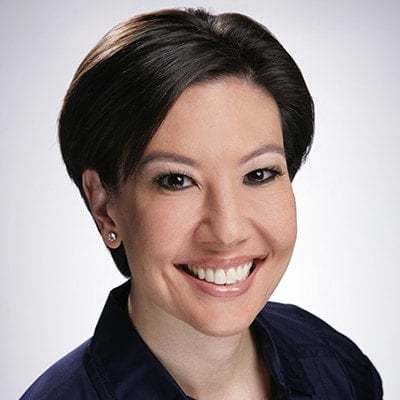 While root canals have received the stigma of being a painful procedure, the team at Denti Belli Dentistry will do whatever it takes to make your treatment a positive experience.
Dr. Taylor uses modern technology and exceptional care to make your root canal procedure feel like you're getting a dental filling.
What can you expect under Dr. Taylor's care?
A detailed explanation of what you can expect from start to finish
The latest technology to make your procedure virtually painless
A promise to always go at your pace to ensure you're comfortable throughout the entire procedure
The option of sedation dentistry to help ease your fear
Need to Discuss Root Canal Options?
Schedule Your Appointment with Denti Belli Dentistry Today!
We are FULLY OPEN for all your dental and facial esthetic needs, following the CDC guidelines to ensure the safety of our patients, our team, and our community while also preventing the further spread of the COVID-19 virus.
Request an appointment or give us a call at 425-226-2684 and discover the Denti Belli Dentistry difference.
"This is My New Home for Dental Care"
Came here with an emergency because I had broken a crown on my front tooth. The staff treated me like family and got me right in. Dr. Taylor is gentle, efficient, and super kind. I am so grateful to have found Denti Belli. This is my new home for dental care.
Commonly Asked Questions About 

Root Canals
How does endodontic treatment save the tooth?
Once the inflamed/infected pulp is removed, the space within the roots is carefully shaped and disinfected. The root space is then filled and sealed. Afterward, a crown is placed on the tooth to protect and restore the tooth to its full function. After the restoration, the tooth continues to function like any other tooth.
Will I feel pain during or after the procedure?
Many root canal procedures are performed to relieve the pain of toothaches caused by nerve inflammation or infection. With modern-day techniques and anesthetics, most patients report that they are comfortable during the procedure. For the first few days following the root canal procedure, your tooth may feel sensitive; however, this discomfort is usually relieved with over-the-counter or prescription medications.
What is the success rate with root canals?
According to the American Association of Endodontists, about 14 million root canals are performed every year with a success rate of approximately 95%. With proper care and hygiene, your tooth can last the rest of your life after the root canal procedure and crown have been completed.
Will the tooth need any special care or additional treatment after the root canal has been completed?
ou should not chew or bite on the treated tooth until you have had it restored with a crown. The unrestored tooth is very susceptible to fracture, so you should follow through with a full crown as soon as possible. Otherwise, you only need to practice good oral hygiene, including brushing, flossing, and regular checkups and cleanings.
Schedule Your Appointment With Denti Belli Today
We Are Fully Open for All Dental and Facial Esthetic Services!
We are following the CDC guidelines to ensure the safety of our patients, our team, and our community while also preventing the further spread of the COVID-19 virus. Request an appointment or give us a call at 425-226-2684 and discover the Denti Belli Dentistry difference.