Treatments in Mercer Island, WA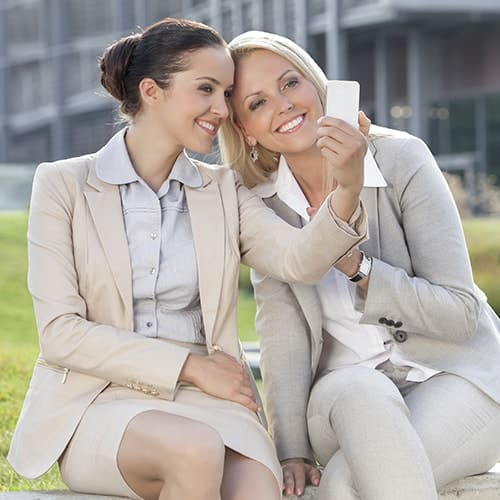 Denti Belli Dentistry is a dental practice in Mercer Island, WA that specializes in both cosmetic and general dentistry. With our expert providers, we can help you achieve the smile you want and deserve – while keeping your teeth healthy for life.
Whether you need a routine dental cleaning or a more complex procedure such as dental implants, we have you covered. Our team will work with you to create a personalized treatment plan based on your needs and wants. We also provide cosmetic services such as veneers and crowns, which can help boost your confidence and improve your smile.
At Denti Belli Dentistry, we believe that everyone deserves to have healthy and glowing skin as well—no matter your age, gender, or financial situation.
Here are the different services we offer here at Denti Belli Dentistry in Mercer Island, WA:
Family Dentistry
We love taking care of families! Our team is experienced in treating patients of all ages, from young children to seniors. We offer a variety of services including regular check-ups, cleanings, and fillings.
We also take the time to explain procedures to our younger patients so they feel comfortable and confident in the dental chair.
Cosmetic Dentistry
If you're looking to improve the appearance of your teeth, we offer a range of cosmetic services. Teeth whitening can brighten your smile, while veneers can cover up imperfections such as chips or gaps.
Orthodontics
We understand that a straighter smile can improve both your appearance and your oral health. Our orthodontic services include traditional braces as well as Invisalign clear braces. We work closely with each patient to determine the best treatment plan for their unique needs.
Same-Day Dentistry
We know that dental emergencies can happen at any time, which is why we offer same-day dentistry services. If you have a chipped tooth, a lost filling, or other urgent dental issues, we can provide same-day treatment to get you back to your normal routine quickly.
Dental Implants
Got missing teeth? Dental implants can provide a permanent solution. Our team has years of experience in placing and restoring implants, and we use the latest technology to ensure the best possible outcome for our patients.
Sedation
We understand that some patients may feel anxious or nervous about dental procedures. That's why we offer sedation options to help you relax and feel more comfortable during your visit.
Oral Surgery
If you need oral surgery, our team is here to provide expert care. We offer a range of services including extractions, wisdom teeth removal, and gum surgery.
Emergency Dentistry
If you experience a dental emergency, we are here to help. Whether you have a toothache, a broken tooth, or other urgent issues, we can provide prompt and effective treatment to relieve your pain and restore your oral health.
Botox
If you're looking to smooth out wrinkles and fine lines, Botox injections might be ideal for you. Our team of experienced injectors can help you achieve a more youthful and refreshed appearance.
Dermal Fillers
If you're looking to add volume to your face and plump up your cheeks, lips, or other areas, dermal fillers may be a great option. We use a range of fillers to help you achieve the look you desire.
PDO Threads
PDO threads are a non-surgical option that can provide a more youthful appearance by lifting sagging skin. Our team is trained in the latest techniques to provide the best possible results for our patients.
Kybella
If you have a double chin, Kybella injections can help reduce the appearance of submental fat. Our team can thus provide you with a customized treatment plan to help you achieve your desired results.
AquaGold
AquaGold is a treatment that can improve the texture and tone of your skin. It involves the use of a specialized device to deliver customized solutions to the skin.
Laser Treatments
We offer a range of laser treatments to address a variety of skin concerns, including sun damage, age spots, and acne scars. Our team uses the latest technology to ensure the best possible results for our patients.
Dermalinfusion
Dermalinfusion is a non-invasive treatment that can exfoliate, extract, and infuse the skin with specialized serums. This treatment can help improve the appearance of fine lines, wrinkles, and other skin imperfections.
Chemical Peels
Chemical peels can help improve the texture and tone of your skin by removing dead skin cells and promoting cell turnover.
Microdermabrasion
Microdermabrasion is a gentle exfoliating treatment that can improve the texture and tone of your skin. Our team can provide you with a customized treatment plan to help you achieve your desired results.
Here at Denti Belli Dentistry in Mercer Island, WA, we offer personalized treatment plans that are tailored to meet each individual's unique needs and goals. 
Whether you are looking to improve your oral health and physical appearance, we can help you out.
Contact us today and Schedule your appointment with us!
What Our Patients Are Saying
I feared going to the dentist due to a bad experience. I put off going for years. My experience was literally perfect! From the moment I arrived, I was welcomed at the entry to the time I left. The cleaning was thorough and everything was explained to me. The doctor was fabulous. So calm and definitely an expert in her craft. I can't believe I am saying this but I am truly looking forward to my next visit!
Schedule Your Appointment With Denti Belli Today
We Are Fully Open for All Dental and Facial Esthetic Services!
We are following the CDC guidelines to ensure the safety of our patients, our team, and our community while also preventing the further spread of the COVID-19 virus. Request an appointment or give us a call at 425-226-2684 and discover the Denti Belli Dentistry difference.