Discover Exquisite Facial Esthetics Services from Denti Belli Dentistry
Denti Belli Dentistry can give you a more youthful appearance with our Facial Esthetics services such as BOTOX®, Dermal Fillers and PDO Threads, provided in a custom program, designed for you to complement your smile and enhance your youthful appearance
At Denti Belli Dentistry,
It's All About You.
Discover Exquisite Facial Esthetics Services from Denti Belli Dentistry
Denti Belli Dentistry can give you a more youthful appearance with our Facial Esthetics services such as BOTOX®, Dermal Fillers and PDO Threads, provided in a custom program, designed for you to complement your smile and enhance your youthful appearance
At Denti Belli Dentistry,
It's All About You.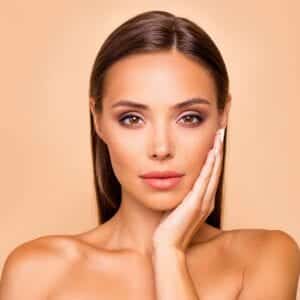 Bank Real Savings on Your BOTOX® Facial Esthetic
Treatments at Denti Belli Dentistry
To help make repeat Botox facial enhancement treatments affordable, Denti Belli Dentistry is offering patients the ability to pre-purchase a bank of BOTOX® treatments at significant savings!
Platinum Package
$11 Per Unit of Botox®
200 Units
Gold Package
$12 Per Unit of Botox®
90 Units
A La Carte Package
$14 Per Unit of Botox®
Everyday Rate - Pay As You Go!
Discover Our Facial Esthetic Services
to Enhance Your Appearance
Click on an option to learn more
The office is comfortable and welcoming. Everyone is really friendly, and most importantly Dr. Taylor is great! I've been there for two appointments and she took her time to get to know me, study my smile and recommend a treatment plan for me.
Schedule Your Appointment With Denti Belli Today
We Are Fully Open for All Dental and Facial Esthetic Services!
We are following the CDC guidelines to ensure the safety of our patients, our team, and our community while also preventing the further spread of the COVID-19 virus. Request an appointment or give us a call at 425-226-2684 and discover the Denti Belli Dentistry difference.