Tooth-Colored Fillings
Stop cavities without the world knowing you received dental work
You've Been Told You Need a Dental Filling…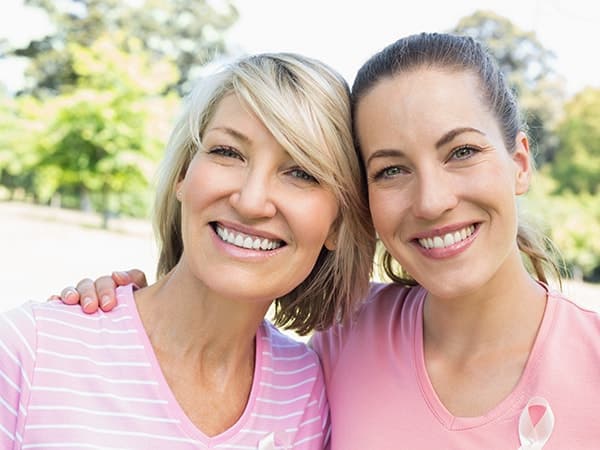 There may be a time you'll get a cavity, which compromises your tooth's structure and integrity. A dental filling seals off that cavity, preventing it from worsening and causing further damage to your smile's beauty and function.
In its early stages, dental decay does not have a lot of symptoms. However, dental decay is a serious issue. If caught early, the recommended treatment is only a tooth-colored filling. If left untreated, dental decay can become a serious threat to your dental health and cause a need for much more complex treatment in the future.
In the past, metal fillings were the material of choice when restoring teeth with dental decay. However, at Denti Belli Dentistry, we ONLY use tooth-colored filling materials. 
Why does Dr. Taylor only use tooth-colored fillings?
Tooth-colored fillings provide good durability and resistance to fracture in small to mid-size fillings when compared to metal fillings.
Tooth-colored fillings also help to save more tooth structure. When placed, these fillings bond directly to the tooth structure so that Dr. Taylor does not need to remove as much tooth structure.
How do you know if you're in need of a filling?
Tooth sensitivity
Toothaches or a sharp pain
Dark spots or a hole in the tooth
Broken or lost filling
Chipped or fractured tooth
Why Choose Tooth-Colored Fillings Over Metal Fillings?
Discreet, conservative, and beautiful.
Natural Results
Tooth-colored fillings are exactly that — tooth-colored! Dr. Taylor only uses composite resin material to create fillings to match your tooth's shade and blend with your surrounding teeth. Only you and Dr. Taylor will know you received restorative dental work.
Stronger Materials
The materials used for metal-free fillings are more conservative, durable, and reliable than amalgam (metal) fillings. While metal fillings warp and crack with time, tooth-colored fillings are bonded directly to the tooth structure ensuring the integrity of the restoration for years to come.
100% Safe
Metal fillings contain mercury. The unstable and unhealthy nature of mercury fillings may put your overall health in danger. With tooth-colored fillings, the materials are 100% safe and don't pose a health risk.
Your Smile is in Good Hands
Rest easy knowing Dr. Michele Taylor and her team are here for you.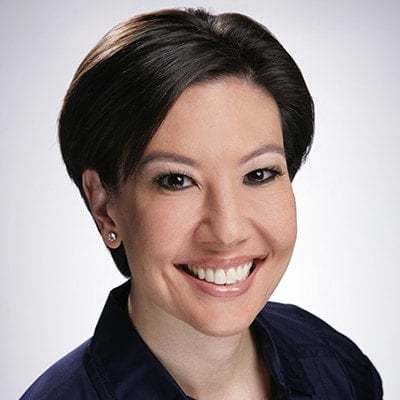 Clinical Excellence
We're committed to helping you maintain optimal oral health by providing exceptional dental care. Whether you need fillings or any other family dentistry service, we're here to get you healthy, make sure you feel comfortable, and love your smile.
A Gentle Touch
Dr. Taylor is known throughout the community for her gentle touch. We even offer sedation dentistry for those who need an extra boost to relax at the dental office.
Modern Dentistry
Dr. Taylor is passionate about staying current with the ever-changing field of dentistry. When you receive tooth-colored fillings, you can feel confident you're receiving the latest in materials and techniques.
Do You Need New or Replacement Dental Fillings?
Schedule Your Appointment with Denti Belli Dentistry Today!
We are FULLY OPEN for all your dental and facial esthetic needs, following the CDC guidelines to ensure the safety of our patients, our team, and our community while also preventing the further spread of the COVID-19 virus.
Request an appointment or give us a call at 425-226-2684 and discover the Denti Belli Dentistry difference.
"Dr. Taylor Takes Care Of Me!"
I've been coming here for about two years now. Dr. Taylor is great and always takes care of me. Clean office and friendly staff as well!
Commonly Asked Dental Fillings Questions
How is a filling done?
Tooth-colored fillings are chemically bonded to the tooth's surface. For this reason, their placement does not always require having to be numb. Numbing is only required if the tooth decay has progressed past the enamel of the tooth or if it surrounds the nerve of the tooth. Once the decay is removed, a bonding agent is applied to the healthy tooth surface in preparation for the filling material. The filling material is placed and shaped to resemble the natural anatomy of your tooth. A curing light is then utilized to harden the filling material. Once set, the filling is polished and your bite checked to make sure your teeth fit together properly.
Will my dental insurance pay for the cost of tooth-colored fillings?
It all depends on your coverage. A percentage of the tooth-colored filling fee will be covered by most dental insurance plans, while others will pay a downgraded price for them. Meaning the insurance company will pay the price of a metal filling, leaving the difference in price to be paid by the patient. We would be thrilled to inform you more about your coverage prior to scheduling to have the fillings placed.
Does getting a filling hurt?
This routine procedure should not hurt. We'll gently numb the area before starting the treatment where you won't feel a thing. If you're nervous about getting a dental filling, we also offer sedation dentistry for your convenience.
How long will my dental filling last?
You can reasonably expect dental fillings to last anywhere between seven to ten years, provided you are taking excellent care of your teeth. Some patients mistakenly assume that once a filling has been placed, the result will last for the rest of their life or at least a very long time. However, this is not the case. How long your fillings last depends on a number of factors including, one's home care routine (brushing and flossing), dietary habits, and preventative care and maintenance with their dental team.
Can I eat after this procedure?
Tooth-colored fillings reach their maximum hardness at the time of placement. The curing light that is used during the procedure helps to harden the filling material instantly. This means you can eat and drink immediately after the procedure. You may want to wait until the anesthetic effects or numbness wears off first so as to avoid any soft tissue trauma from occurring.
Schedule Your Appointment With Denti Belli Today
We Are Fully Open for All Dental and Facial Esthetic Services!
We are following the CDC guidelines to ensure the safety of our patients, our team, and our community while also preventing the further spread of the COVID-19 virus. Request an appointment or give us a call at 425-226-2684 and discover the Denti Belli Dentistry difference.