Full Mouth Reconstruction
Finally, you can start smiling again!
What is Full Mouth Reconstruction?
Dr. Taylor can restore your smile's function and esthetics.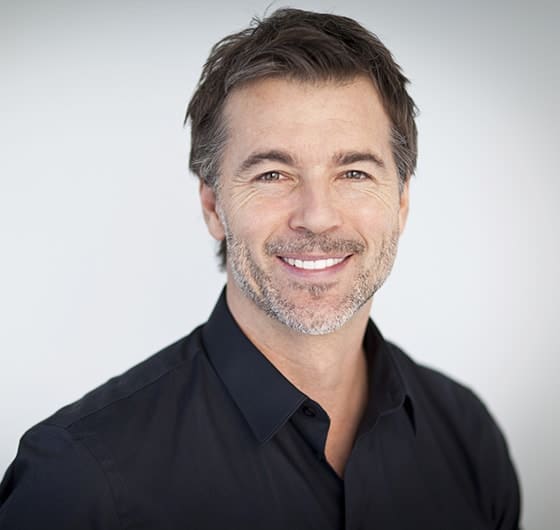 Full Mouth Reconstruction links esthetics with the science of restorative dentistry to improve the function, health, and beauty of the mouth.
Over time, your teeth may lose their proper function as a result of:
Decay and/or periodontal disease
Severe injury or fractures
Traumatic facial injury
Severe wear due to clenching, grinding, or acid erosion (from foods, beverages, or acid reflux)
Ongoing TMJ problems, muscle pains, or headaches from malocclusion (misaligned bite)
If you're suffering from any of these above symptoms, full mouth reconstruction can help.
This service involves a comprehensive approach to restore the function, health, and beauty of your teeth and bite. Under the care of Dr. Michele Taylor, you'll finally have the ability to smile again and be free from pain.
The results are truly life-changing.
Full Mouth Reconstruction Will Change Your Life
Discover the benefits of this dental service.
Newfound Confidence
Full mouth reconstruction completely revamps your smile, igniting new confidence you never thought you had.
Enjoy Everyday Life
Full mouth reconstruction restores your bite, allowing you to eat your favorite foods without pain and speak clearly without mumbling your words.
Stop Future Expenses
New smile, new you! You can start fresh with a healthy, gorgeous smile and eliminate unexpected dental costs in the future (with proper oral care and regular visits).
A Smile Unique as You
Dr. Taylor customizes this procedure to your unique needs, goals, and characteristics. When she designs your new smile, you can feel confident it's meant only for you.
Why Choose Denti Belli Dentistry for Full Mouth Reconstruction?
Dr. Michele Taylor understands this procedure is an important and life-changing decision for you. She believes a comprehensive approach is crucial to ensure your new smile stays healthy and beautiful for the rest of your life.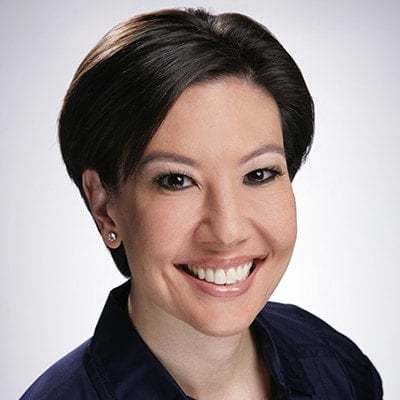 Dental Services All Under One Roof
Full mouth reconstruction involves a combination of dental services, depending on the severity of your condition. Those services could include:
Dental Implants
Porcelain Veneers
Crowns & Bridges
Invisalign
Teeth Whitening
Dental Hygiene
BOTOX
Instead of having you bounce around from office to office, Dr. Taylor provides all of these services under one roof. Her commitment to continuing education and staying on top of the latest advancements in dentistry allows you to see Dr. Taylor from start to finish during your full mouth reconstruction treatment.
Depending on your needs, she'll first restore your smile's function back to its original condition. This could involve replacing missing teeth, restoring the health of your gums, and so much more.
Then, she'll focus on the aesthetics of your smile, making sure it looks natural and beautiful.
Understanding Your Budget Needs
Full mouth restoration is well worth the investment. We do understand cost may be your greatest concern to avoid getting treatment.
Dr. Taylor does accept most dental insurance and accepts third-party lenders, such as CareCredit, to help ease the cost of this procedure.
Give us a call at 425-226-2684 and talk to us. We'll let you know how we can help.
Easing Your Fears
If you have dental anxiety, sedation dentistry is available. It's effective in easing your fears and can help Dr. Taylor do more dental work in one appointment, shortening your treatment time. The best thing about sedation dentistry is you may forget about the entire procedure!
Schedule a Consultation with Denti Belli Dentistry Today!
We are FULLY OPEN for all your dental and facial esthetic needs, following the CDC guidelines to ensure the safety of our patients, our team, and our community while also preventing the further spread of the COVID-19 virus.
Request an appointment or give us a call at 425-226-2684 and discover the Denti Belli Dentistry difference.
"Makes One Feel at Ease!"
I have patronized the Denti Belli Dentistry practice for almost 2 years. Their care for the patient, the quality of their work, and information/explanation all the way through the process makes one feel at ease. I had broken 2 front teeth one evening and went to Denti Belli as they opened in the AM. They were able to squeeze me in before noon. The work was so good I could not tell that there was any work done on my 2 front teeth.
Commonly Asked Questions
About Full Mouth Restoration
How is a filling done?
Tooth-colored fillings are chemically bonded to the tooth's surface. For this reason, their placement does not always require having to be numb. Numbing is only required if the tooth decay has progressed past the enamel of the tooth or if it surrounds the nerve of the tooth. Once the decay is removed, a bonding agent is applied to the healthy tooth surface in preparation for the filling material. The filling material is placed and shaped to resemble the natural anatomy of your tooth. A curing light is then utilized to harden the filling material. Once set, the filling is polished and your bite checked to make sure your teeth fit together properly.
Will my dental insurance pay for the cost of tooth-colored fillings?
It all depends on your coverage. A percentage of the tooth-colored filling fee will be covered by most dental insurance plans, while others will pay a downgraded price for them. Meaning the insurance company will pay the price of a metal filling, leaving the difference in price to be paid by the patient. We would be thrilled to inform you more about your coverage prior to scheduling to have the fillings placed.
Does getting a filling hurt?
This routine procedure should not hurt. We'll gently numb the area before starting the treatment where you won't feel a thing. If you're nervous about getting a dental filling, we also offer sedation dentistry for your convenience.
How long will my dental filling last?
You can reasonably expect dental fillings to last anywhere between seven to ten years, provided you are taking excellent care of your teeth. Some patients mistakenly assume that once a filling has been placed, the result will last for the rest of their life or at least a very long time. However, this is not the case. How long your fillings last depends on a number of factors including, one's home care routine (brushing and flossing), dietary habits, and preventative care and maintenance with their dental team.
Can I eat after this procedure?
Tooth-colored fillings reach their maximum hardness at the time of placement. The curing light that is used during the procedure helps to harden the filling material instantly. This means you can eat and drink immediately after the procedure. You may want to wait until the anesthetic effects or numbness wears off first so as to avoid any soft tissue trauma from occurring.
Schedule Your Appointment With Denti Belli Today
We Are Fully Open for All Dental and Facial Esthetic Services!
We are following the CDC guidelines to ensure the safety of our patients, our team, and our community while also preventing the further spread of the COVID-19 virus. Request an appointment or give us a call at 425-226-2684 and discover the Denti Belli Dentistry difference.