Dental Crowns & Bridges
Restoring smiles for long-lasting durability, function, and beauty
An Introduction to Crowns and Bridges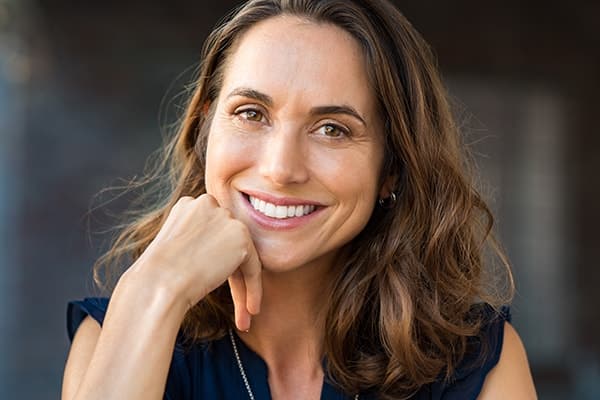 Crowns and bridges are recognized as fixed prosthetic restorations. Meaning that they are both cemented onto existing teeth or dental implants. They are used to entirely cover, "cap" damaged teeth, or replace one or more missing teeth.
At Denti Belli Dentistry. we only use the best materials in the fabrication of your new restorations to make sure your smile looks and feels natural.
What is a Dental Crown?
Porcelain crowns are needed when a traumatic accident or decay severely damages the majority of the tooth's natural structure. The crown protects the damaged tooth by restoring its strength and function. Besides strengthening a damaged tooth, a crown can improve appearance, shape, or alignment.
A crown may be recommended to:
Replace a large filling when not enough natural tooth structure remains
Protect a weak tooth from fracturing
Restore a fractured tooth
Cover a dental implant
Cover a root canal treated tooth
Cover a discolored or misaligned tooth
Be an anchor for a bridge
Denti Belli Dentistry only uses high-quality porcelain (tooth-colored) crowns to create natural-looking results while restoring your tooth's anatomy, bite, and structure. Working closely with her dental lab, Dr. Taylor ensures your new crown fits, feels, and functions precisely with your smile, looking natural and lifelike. Hardly anyone will notice you've received dental work.
What are Dental Bridges?
Missing teeth? A bridge may be recommended by Dr. Taylor if you're missing one or more teeth. They are an alternative tooth-replacement option when dental implants or dentures do not fit your needs or priorities.
Dental bridges work by cementing an artificial tooth between neighboring teeth by using multiple crowns. This placement covers up the gap (from the missing tooth) and is secure, so you can chew, speak, and smile with ease.
If left unrestored, the gaps left by missing teeth will eventually cause the adjacent teeth to shift resulting in a bad bite or TMJ problems.
Receive Your Dental Restorations
in Just One Visit to Denti Belli Dentistry
With CEREC®, enjoy the convenience of same-day dentistry!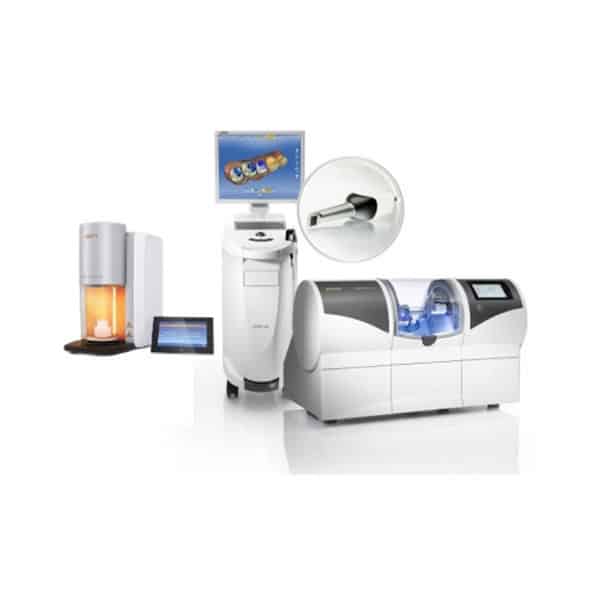 Imagine being able to receive dental restorations in one session — CEREC® makes it possible! At Denti Belli Dentistry, we're continually innovating with the best technologies in the industry.
Dr. Michele Taylor is excited to announce our latest techie-additions: the CEREC® milling machine and digital intra-oral scanner. This technology allows us to craft beautiful dental crowns and restorations in just one appointment. Now, that's same-day dentistry!
What is CEREC?
CEREC stands for "Chairside Economical Restorations Esthetic Ceramic." In other words, it uses digital scanning and 3D imaging to transform a solid block of porcelain material into a beautiful tooth restoration in less than two hours – without having to rely on a dental lab. This means:
Saves time by eliminating the second visit
Better esthetics
No temporaries
Restorations last longer
More conservative restorations and preservation of tooth structure
No need for gooey impressions
CEREC is a win-win situation! It allows your Denti Belli team to meet the highest standards all while providing you with the best treatment!
Too good to be true? Schedule a consultation with Dr. Taylor today to see if CEREC is right for you.
Are You Ready to Discuss Dental Crowns or Bridge Options?
Schedule Your Appointment with Denti Belli Dentistry Today!
We are FULLY OPEN for all your dental and facial esthetic needs, following the CDC guidelines to ensure the safety of our patients, our team, and our community while also preventing the further spread of the COVID-19 virus.
Request an appointment or give us a call at 425-226-2684 and discover the Denti Belli Dentistry difference.
Why Crowns & Dental Bridges from Denti Belli Dentistry?
Eat, speak, and smile confidently.
Restores Function
These restorative dental procedures are robust, rebuilding your smile's function and allowing you to eat your favorite foods without pain and speak clearly without mumbling your words.
Improved Appearance
Partnering with our pristine dental lab, we craft crowns and bridges to improve your smile's aesthetics in many ways. They look and feel like natural teeth, blending seamlessly with your smile. Plus, bridges replace missing teeth.
Secure Fit
Unlike slipping and sliding dentures, crowns and bridges are durable and are securely added to your smile. They can last for a long time with the proper care and regular maintenance.
Making Your Dental Visits
Comfortable and Convenient
Adapting to your needs to protect your smile's integrity.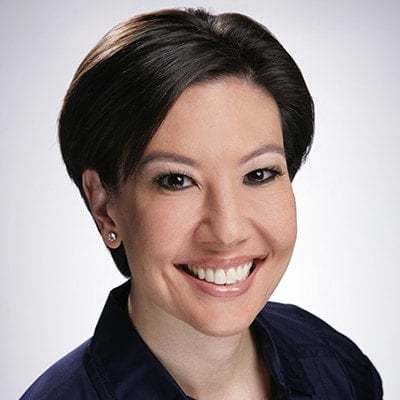 "I need some dental work, but I'm worried it'll be painful."
With her kind, gentle demeanor, Dr. Taylor will do everything possible to make your treatment a painless experience. We also offer sedation dentistry for those who want to ease anxiety and forget about the procedure.
» Learn about Sedation Dentistry
"I can't afford the cost of dental crowns and bridges."
Denti Belli Dentistry has multiple financing options for you to choose from. These options include but are not limited to filing insurance on your behalf, Care Credit, Lending Club, and an In-House Insurance Plan for those that do not have insurance.
"How long will my crown or bridge last?"
We want to help protect your investment! This is why we only use the best materials and work with the best labs to ensure the longevity of your new restoration. As long as you keep up your at-home oral hygiene routine and visit our dental office every six months, your restoration can last up to a lifetime.
"My Rush Crown Was Handled With The Utmost Attention To Detail!"
'I would highly recommend this dental practice. The staff is professional and my rush crown was handled with the utmost attention to detail. I have never experienced such thoroughness on an initial exam.
Commonly Asked Questions About
Dental Crowns & Bridges
What can I expect with the dental crown and bridge procedure?
Getting a dental crown or bridge usually takes about two appointments to complete.
First Appointment: The first visit involves prepping your tooth (crown) or adjacent teeth (bridge), taking impressions, and placing a temporary crown or bridge. Dr. Taylor will send your impressions to our dental lab where their skilled artists will craft and customize YOUR restoration.
Second Appointment: Once the lab has completed your restoration, we will have you return for the second visit. This visit is usually shorter and involves removing the temporary, trying in your new restoration, making any adjustments necessary and cementing the final restoration in place.
Does dental insurance cover crowns and bridges?
Every dental insurance is different. Typically, however, dental insurance will cover a portion of the recommended service. At Denti Belli Dentistry, we do accept most insurance plans and are more than happy to file claims on your behalf. Give us a call to learn about the extent of your coverage.
What if I don't have dental insurance?
Not a problem! We don't want insurance to prevent you from getting the care you need. The Denti Belli Dentistry in-house plan can help you afford treatment, which includes 20% off all dental procedures. Go to our
New Patient page
to learn more about the benefits.
How long do crowns and bridges last?
While bridges and crowns can last a lifetime, they can still develop decay around the margins of the restoration or they can sometimes fall out. One significant way to ensure the longevity of your new restoration is to practice good oral hygiene: brush twice daily and floss on a daily basis. It is also important to see your dental team regularly for check ups and professional cleanings.
Schedule Your Appointment With Denti Belli Today
We Are Fully Open for All Dental and Facial Esthetic Services!
We are following the CDC guidelines to ensure the safety of our patients, our team, and our community while also preventing the further spread of the COVID-19 virus. Request an appointment or give us a call at 425-226-2684 and discover the Denti Belli Dentistry difference.