Porcelain Veneers
Smile loud and proud!
What are Porcelain Veneers?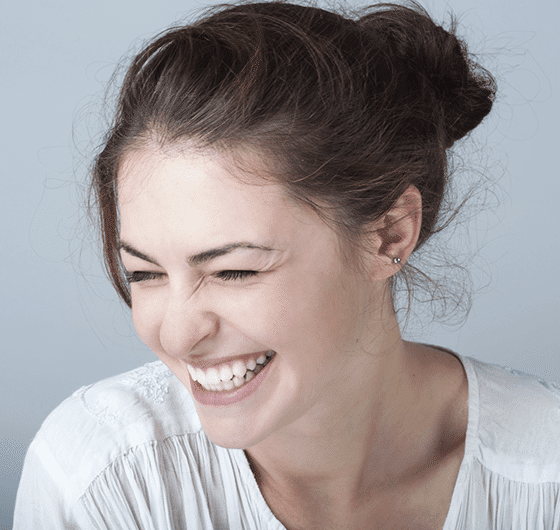 Porcelain veneers are thin, lifelike ceramic shells that are bonded onto the front surfaces of your teeth for an immediate smile transformation.
They have become an extremely popular cosmetic solution due to their simplicity, versatility, and ability to customize the shape and color of your natural smile. After placement, many of our patients have left smiling with more confidence than they have felt in years.
Veneers can correct almost any smile flaw
, including:
Chipped teeth
Discolored teeth or teeth resistant to whitening
Gaps between teeth
Crooked or misshapen teeth
Cracked or broken teeth
What Can You Expect At Your
Porcelain Veneers Appointment?
Imagine having your dream smile in just two appointments!
One-on-One Consultation
Your cosmetic consultation consists of spending one-on-one time with Dr. Michele Taylor. She'll listen and discuss your likes, dislikes, and what you're looking for with your new smile. This allows her to visualize and plan your veneers and how they'll fit your facial features.
The Magic Begins
This is where the magic happens. Dr. Taylor will carefully consider many of your unique characteristics to customize your veneers. From there, she'll take impressions of your teeth and send them to her dental lab where their ceramists will craft your gorgeous smile. In the meantime, Dr. Taylor will place temporary veneers so that you can enjoy your new smile right away!
Love Your Smile
After 2-3 weeks, your permanent veneers will arrive! Dr. Taylor will place your veneers and make any adjustments and customizations based on your feedback from wearing your temporary veneers. Finally, your new smile is ready for the world to see.
Why Choose Dr. Michele Taylor
at Denti Belli for Porcelain Veneers?
Dr. Michele Taylor will craft a smile you'll truly love.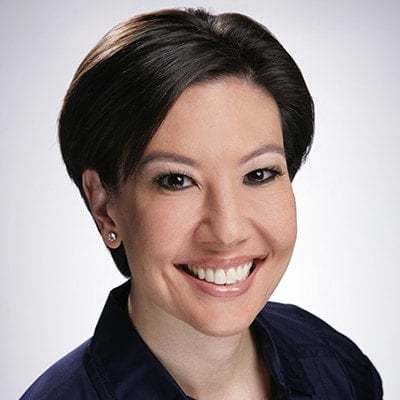 It's her passion to make sure you walk out of Denti Belli Dentistry with a huge smile on your face.
Customized to You
Dr. Michele Taylor values the art and scientific precision required to provide porcelain veneers to her patients. That's why she sees your smile like your fingerprint; it's unique as you! When customizing your veneers, she considers many factors to design your smile, including:
Your facial features (eye color, skin color, etc.)
Your personality
Your goals
With her artistic vision, Dr. Taylor can craft a smile that's unique to you – nobody else.
Quality Dental Care
Dr. Taylor takes quality very seriously at her dental practice in Renton, WA. Every day we strive to combine excellence with the highest level of care to provide you dentistry that will look good, feel good, and last for a long time. By staying at the forefront of dentistry, you can trust your smile is in good hands with our team.
Working With You
We work hard to make your dental visits convenient and comfortable. If anything is holding you back from getting porcelain veneers, let us know. We're here to help.
Easing Dental Fears — If you have dental anxiety, we offer many different sedation options to help make your appointments as comfortable as possible
Working With Your Budget — We understand budget is a huge factor in your treatment choices. That's why we work with third-party financing providers, such as CareCredit, to help make cosmetic dentistry more affordable
Do You Need Porcelain Veneers or other Cosmetic Dentistry?
Schedule Your Appointment with Denti Belli Dentistry Today!
We are FULLY OPEN for all your dental and facial esthetic needs, following the CDC guidelines to ensure the safety of our patients, our team, and our community while also preventing the further spread of the COVID-19 virus.
Request an appointment or give us a call at 425-226-2684 and discover the Denti Belli Dentistry difference.
"
Absolutely Wonderful Service!

"
''Denti Belli is so nice! The office is so cute and clean, and they had great music playing, which really made me feel comfortable. All of the staff was so warm and friendly, making sure that I was welcomed and they were very thorough in explaining what they were doing and why. Absolutely wonderful service.
Commonly Asked Questions
About Porcelain Veneers
How long will porcelain veneers last?
On average, porcelain veneers last about 10-15 years. However, the overall lifespan depends on one's home care (oral hygiene), dietary habits, and regular visits to the dentist. Routine brushing and flossing are the most important things patients can do to protect the longevity of their new investment.
Will getting veneers increase my chances for cavities and tooth decay?
Although the porcelain itself is resistant to tooth decay, the underlying tooth structure could still develop a cavity. To minimize this chance, it is imperative to practice good dental hygiene. Be sure to floss, brush, and visit Dr. Taylor for your teeth cleanings and your risk of developing cavities will diminish dramatically.
Do porcelain veneers stain?
The high quality of porcelain that is used to fabricate veneers is not porous. This makes the veneers highly resistant to stain. If a small amount of stain develops with time, it can easily be removed with a professional cleaning.
Do porcelain veneers look natural?
Veneers are one of the most realistic dental enhancements available today. They are custom made to match the shape and color of one's surrounding teeth. Also, due to the high quality of materials available today, the porcelain reflects light very much like the enamel of natural tooth structure.
Will my insurance cover the placement of veneers?
Because veneers are considered a cosmetic procedure, insurance typically does not cover this treatment. However, there have been some occasions when a plan has covered a portion of the cost.
Schedule an appointment with Dr. Taylor to see if this may be the case for you.
Schedule Your Appointment With Denti Belli Today
We Are Fully Open for All Dental and Facial Esthetic Services!
We are following the CDC guidelines to ensure the safety of our patients, our team, and our community while also preventing the further spread of the COVID-19 virus. Request an appointment or give us a call at 425-226-2684 and discover the Denti Belli Dentistry difference.