Facial rejuvenation and skin tightening are two popular cosmetic procedures that many people opt for. With age, skin loses its elasticity and firmness, which results in wrinkles and sagging skin.
While a traditional facelift used to be the answer for these concerns, PDO threads have emerged as a popular and minimally invasive option for skin tightening and facial rejuvenation.
What are PDO Threads?
PDO threads are made of Polydioxanone (PDO), a biocompatible material commonly used in medical sutures that is safely absorbed by the body.
Thin PDO threads are typically inserted into the skin using a fine needle. They are used to lift and tighten sagging skin and to stimulate the body's collagen production for long-lasting results.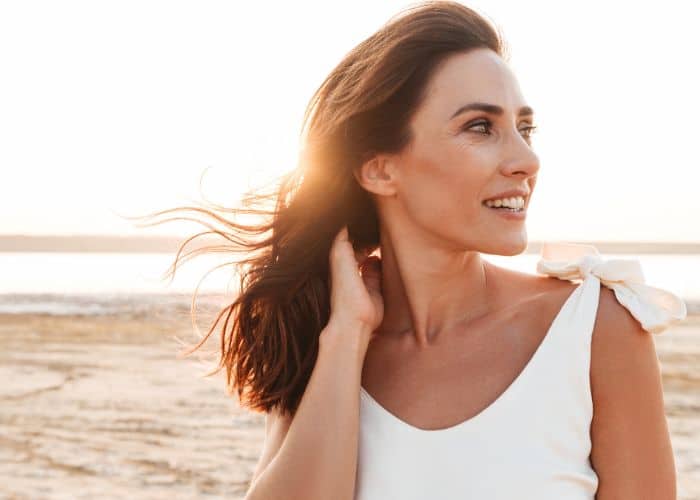 How Do PDO Threads Work?
PDO threads work by rejuvenating the skin from within and providing an instant lift, thus creating a more youthful appearance. Since the threads also stimulate the body's natural collagen production, the results tend to look very natural.
Once the threads are in place, a qualified provider gently tugs at them to provide a noticeable lift in the desired areas, while also helping to improve the appearance of fine lines and wrinkles.
The PDO threads are then completely absorbed by the body over the course of six months to a year, with the skin looking and feeling firmer, smoother, and more youthful each day.
Benefits of PDO Threads
There are several benefits to using PDO threads for skin tightening and facial rejuvenation:
Minimally Invasive
Long-lasting results
Can be combined with other treatments
Safe and effective
Immediate improvement
Why Many People Opt For PDO Threads
PDO threads are becoming increasingly popular for a variety of reasons. T
One is that the procedure provides a non-surgical alternative to traditional facelifts, making it especially attractive to a wide range of people who may not be ready for surgery or who want more subtle results.
Another reason why many people choose PDO threads is that the results look very natural. Unlike surgical facelifts, PDO threads do not drastically alter the appearance of the face. Instead, they work by tightening the skin from within and stimulating collagen production, resulting in a more youthful and lifted appearance that doesn't look overdone.
The procedure is also relatively quick, taking only 1 to 2 hours to complete, and patients can return to their daily activities almost immediately after the procedure. This makes it an ideal option for busy people who want to improve their appearance without taking time off work or disrupting their daily routines.
Furthermore, PDO threads have a low risk of side effects and are considered a safe and effective option for skin tightening and facial rejuvenation. With its numerous benefits and low risk of side effects, it is no wonder why so many people are choosing PDO threads as their preferred cosmetic procedure.
Conclusion
So, are you ready to restore your youthful appearance and feel confident again? If the answer is yes, then it's time to take the next step and book a consultation with a professional practitioner to discuss how PDO threads can benefit you specifically.
At Denti Belli Dentistry, our experienced professionals are dedicated to providing our clients with the highest quality of cosmetic treatments to enhance their natural beauty and confidence. Whether you are interested in PDO threads or any other cosmetic procedure, our team is here to help you achieve your aesthetic goals in the safest way possible.
Call us today at 425-226-2684 or visit us in Newcastle, WA to schedule your appointment.