Losing a tooth can be a stressful and emotional experience, but thanks to modern dental technology, there are now more options than ever for restoring your smile.
One such option is dental implants, a revolutionary treatment plan that can help replace missing teeth and improve overall oral hygiene.
But what exactly are dental implants, and when does it make sense to consider them?
In this blog, we'll explore the world of dental implants and provide you with the information you need to make a wise decision.
What Are Dental Implants?
Dental implants are a type of tooth replacement option that involves the placement of a small, biocompatible post into the jawbone to serve as an artificial tooth root. This post, typically made of titanium or similar material, is then topped with an abutment and a crown to create a natural-looking tooth.
Dental implants are known for their durability and long-lasting nature, and they can be an excellent option for patients looking to restore their dental care and oral hygiene after tooth loss due to injury or periodontal disease.
When Is It Necessary to Get Dental Implants?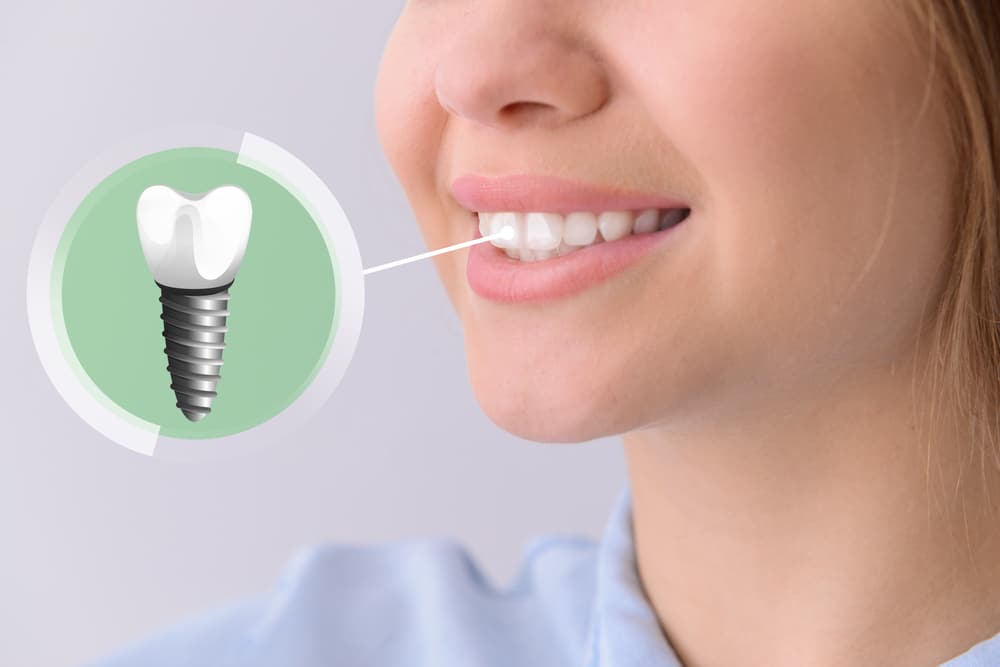 There are a variety of situations where dental implants may be necessary for comprehensive dental care and improved oral hygiene.
Some common reasons include tooth loss due to injury, decay, or periodontal disease, as well as for patients who are unhappy with their current tooth/teeth replacements and are looking for an alternative.
Other situations where dental implants may be necessary include:
To replace a single tooth without affecting the surrounding teeth.
To support a dental bridge or dentures for patients with multiple missing teeth.
To improve speech, eating, and overall oral hygiene.
Dental implants can be an excellent choice for patients looking for a long-lasting, durable tooth replacement option that looks and feels like a natural tooth.
It's important to discuss your unique concerns and goals with your dentist to determine if dental implants are the right treatment plan for you.
The Process of Getting Dental Implants
Getting dental implants typically involves multiple steps, including a consultation with a dental professional, imaging and treatment planning, the surgical placement of the implant post, and the attachment of the abutment and crown.
While the specifics of the process can vary depending on the provider and the individual patient and their needs, dental implants are generally considered a safe and effective treatment option for restoring missing teeth and improving overall oral hygiene.
Aftercare for Dental Implants
After getting dental implants, it's important to practice good oral hygiene habits to ensure the long-term success of the treatment.
This may include regular brushing, flossing, routine dental check-ups, and cleanings. Patients may also need to avoid certain kinds of food and activities during the healing process, as directed by their dental professional.
With proper care and protection, dental implants can last for several years and provide a natural-looking and functional replacement for missing teeth.
Conclusion
Dental implants can be an excellent solution for patients who have lost one or more teeth and are seeking a long-term, natural-looking replacement option.
If you are considering dental implants or would like to learn more about your options for improving your dental health, please don't hesitate to contact Denti Belli Dentistry at 425-226-2684. Or, you can visit us in Newcastle, WA. 
We look forward to helping you achieve the best possible results!