Welcome to the world of Dental Spas, where a luxurious dental experience awaits you. We understand that dental care is essential for overall well-being, and finding the right dental spa can make all the difference in your oral health journey. 
In this blog post, we will dive into the reasons why dental spas stand out as the ideal choice for clients seeking top-notch dental services and a relaxing, comfortable atmosphere. Let's get started!
The Dental Spa Experience: A Luxurious Approach to Dental Care
At their core, dental spas believe that dental visits should be stress-free and enjoyable. Our dental spa offers a serene ambiance that feels more like a retreat than a traditional dental office. When you step into our space, you'll be greeted by calming scents and soothing music, creating an environment where you can unwind and feel at ease.
Expert and Caring Dental Professionals
Dental spas like Denti Belli Dentistry are dedicated to delivering the highest quality care. With years of experience and extensive training, our dentists, hygienists, and specialists are well-equipped to handle all your dental needs. We stay updated with the latest advancements in dentistry and use state-of-the-art technology to ensure precision and efficiency in our treatments.
Comprehensive Range of Dental and Esthetic Services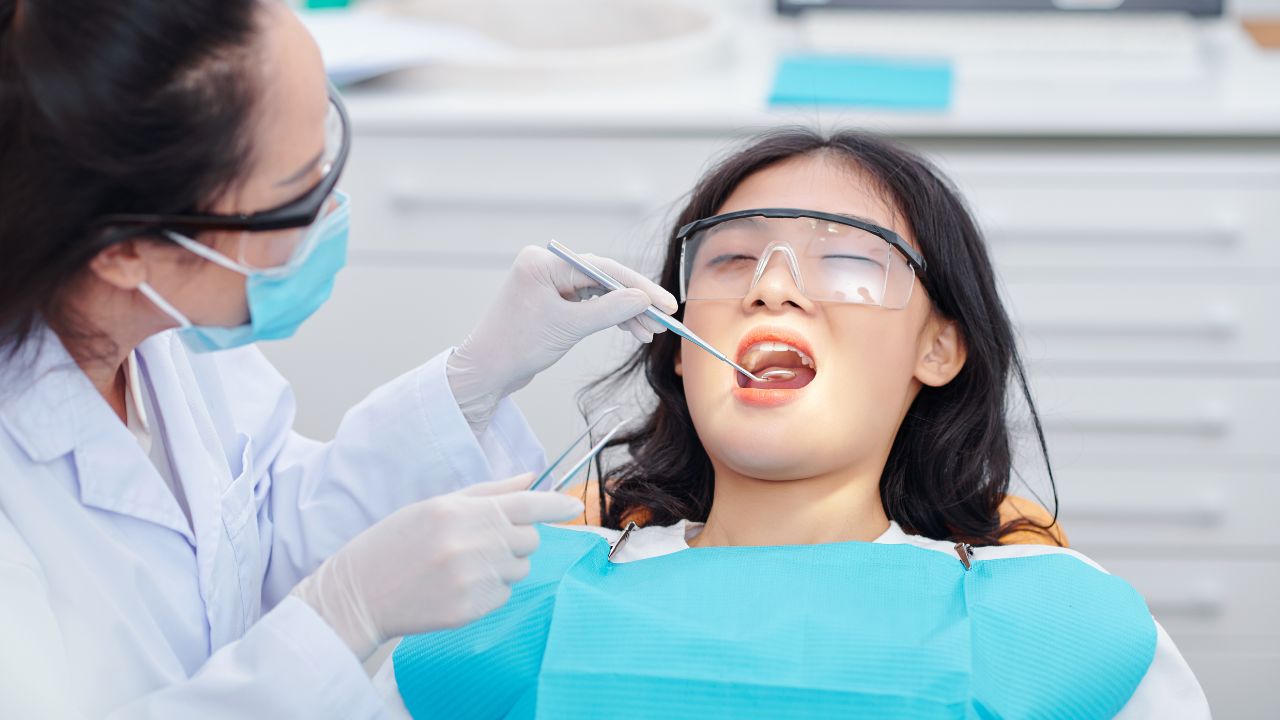 Whether you require routine check-ups, cleanings, or more specialized procedures, dental spas have you covered. Our dental services encompass a wide array of treatments, including:
Dental examinations and X-rays for comprehensive assessments of your oral health.

Cosmetic dentistry options such as teeth whitening and veneers to enhance your smile's appearance.

Restorative treatments like dental implants, crowns, and bridges to restore the functionality and aesthetics of your teeth.

Orthodontics for achieving a straighter smile and improved bite.

Periodontal care to address gum disease and maintain healthy gums.
But that's not all – the "Spa" part of dental spas extends beyond traditional dentistry to include a variety of esthetic treatments. Our commitment to your well-being goes beyond your smile, ensuring that you leave our spa feeling refreshed, rejuvenated, and confident in your appearance.
Botox:

Reduce the appearance of fine lines and wrinkles with Botox injections, administered by our skilled professionals for a more youthful and refreshed look.

Dermal Fillers:

Restore volume to areas of the face and lips with dermal fillers, helping to smooth out wrinkles and achieve a natural, youthful appearance.

PDO Threads:

Lift sagging skin and promote collagen production with PDO thread treatments, providing a non-surgical facelift effect.

Chemical Peels:

Rejuvenate your skin and improve its texture and tone with chemical peels, which exfoliate the outer layer of skin, revealing a smoother, more radiant complexion.

Laser Treatments:

Address skin imperfections and remove unwanted hair with advanced laser treatments, customized to suit your specific needs.
Focus on Patient Education and Preventive Care
Dental spas will empower our clients to take charge of their oral health, while taking the time to educate clients about proper dental care practices and personalized hygiene routines. Dental professionals work closely with you to create dental care plans tailored to your individual needs, ensuring that you maintain optimal oral health between visits.
Cutting-Edge Technology and Sterilization Practices
At Denti Belli Dentistry, we pride ourselves on using the latest advancements in dental technology. From digital X-rays that reduce radiation exposure to intraoral cameras for precise diagnostics, we employ cutting-edge tools to provide the best care possible. Additionally, your safety is of utmost importance to us. Our strict sterilization and infection control protocols follow industry standards, ensuring a clean and safe environment for our clients.
Conveniently Located and Easy Appointment Scheduling
Our dental spa is conveniently located to serve the needs of our clients. You can easily find us at Newcastle, WA. Additionally, booking an appointment is a breeze with our user-friendly online scheduling system. Simply choose a date and time that suits your schedule, and we'll take care of the rest.
Conclusion
Dental spas like Denti Belli Dentistry go beyond ordinary dental care, offering a luxurious experience and a comprehensive range of dental and esthetic treatments. With expert professionals, state-of-the-art technology, and a focus on client well-being, we are the ideal choice for your dental care needs.
Ready to experience exceptional care at Denti Belli Dentistry? Schedule an appointment now by calling us at (425) 226-2684. Visit our conveniently located dental spa at Newcastle, WA.
Let's create a beautiful, confident smile together!